I was experiencing 80% packet loss and very high ping per ms because my ISP's undersea fiber cable snapped, it will take them 1 month to fix it, thus the search for a reliable gaming VPN for my daily dota of Dota 2. Are you searching for a good VPN to reduces ping times for all the hottest online games like Quake 3, DOTA 2, World of Warcraft, League of Legends, Counter Strike and many, many more? If you have a bad ISP, these VPN might solve the ping and packet loss issue. Before you subscribe to any of these VPN services, you ought to know that:
Alternative Article ➤ 50 Beautiful DOTA 2 Posters & Heroes Silhouette HD Wallpapers
VPN will not speed up your internet speed (ms) unless your ISP have routing issues.
VPN will not reduce ping unless there is packet loss by your ISP.
Simply put it, VPN will only improve the ms ping and packet loss if you have a bad ISP with bad routing, using a VPN on a dial-up will not magically makes your internet connection faster. VPN is nothing more than a dedicated routing service, more often than not, a better routing provider than your existing ISP. Do note having a fast connection doesn't mean your win rate will be higher.
I highly recommend VyprVPN, if money is not an issue, stop researching and just go ahead and subscribe, however, if you have a tight budget, do hunt around and compare.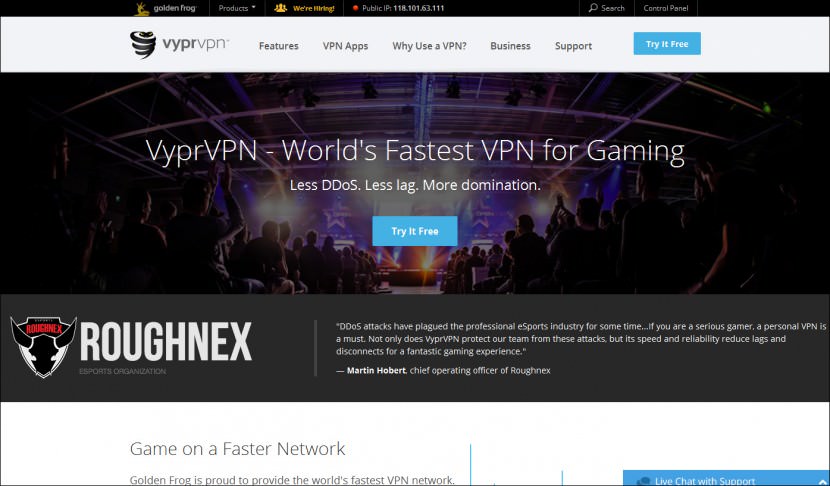 VyprVPN is the best among all the VPN I tested, it is reasonably priced and unlike the others, you can use this VPN for normal browsing whereas the others are created for the gaming application only.
What's unique about VyprVPN is their DDoS Protection, this can be seen on one of the games in Dota 2 Ti5 when it was DDos, thus causing the game to be paused for 1 hour plus. When you connect to VyprVPN you are assigned a VyprVPN IP address and can prevent your true IP from being targeted by a DDoS attack. VyprVPN offers over 200,000+ IP addresses and NAT Firewall for blocking unrequested inbound traffic.
VyprVPN – US$5.00/mo for 1 year or US$.9.95/mo billed monthly
VyprVPN Premium – US$6.67/mo for 1 year or US$12.95/mo billed monthly
Verdict – This is the only VPN I've tested that gives me 0 packet loss and 17ms ping. It is not free, and somewhat expensive, thus explains the overall quality.
↓ 02 – WTFast | n/a Servers | n/a Locations [ Steam Integrated ]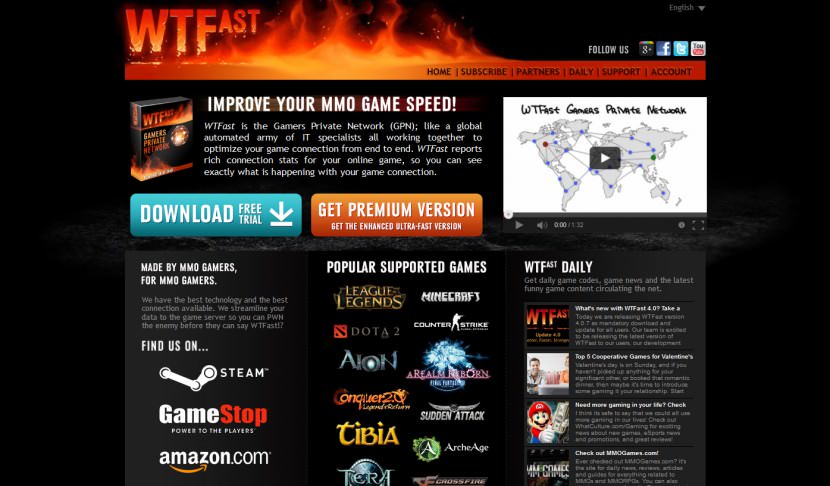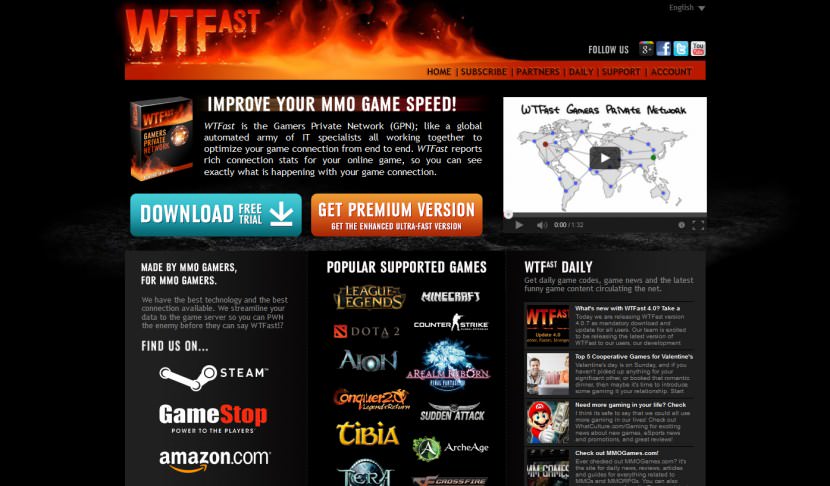 The WTFast Gamers Private Network (GPN) is a client/server solution that makes online games faster. Our proprietary software client hooks latency sensitive game data, sending that data through our global network of over 100 servers, optimizing the game connection from end to end. The WTFast GPN ensures low average latency, and minimizes flux and spikes in your game connection, making the difference between a winning and losing move!
1 month – $ 5.99 [ Basic ] | $ 9.99 [ Advanced ]
3 months – $ 17.07 [ Basic ] | $ 28.47 [ Advanced ]
6 months – $ 32.35 [ Basic ] | $ 53.95 [ Advanced ]
12 months – $ 59.90 [ Basic ] | $ 99.90 [ Advanced ]
Verdict – Just like the other so called dedicated gaming VPN, it does reduce the ping and packet loss but not good enough to prevent lags.
↓ 03 – VPN4Games | 64 Servers | 18 Locations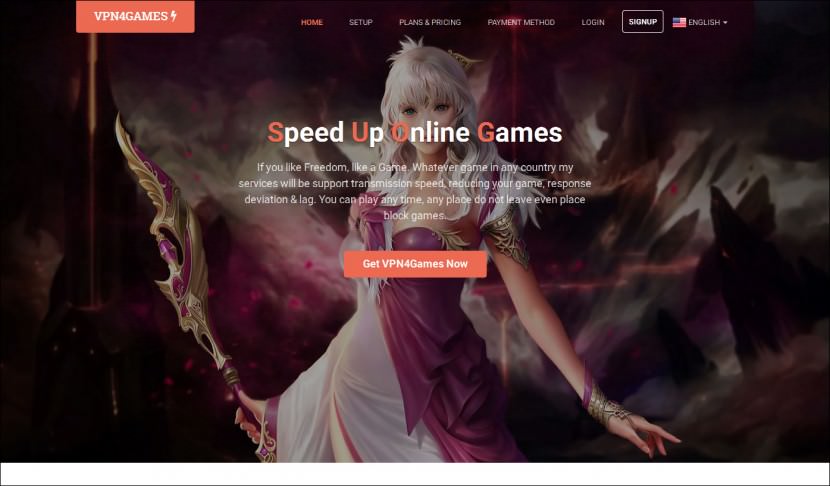 This company appears to be coming from Thailand, there is no evidence they actually operate their own VPN server, if this is true, it means they have no control over the server load and more. Having said that, their price is one of the most affordable, they even offer a 7 day pass for $ 1.49 only. Runs on Windows, iOS, Mac, and Android.
1 Day – Free Trial
7 Days – $ 1.49
15 Days – $ 2.49
30 Days – $ 4.49
65 Days – $ 9.49
115 Days – $ 15.49
240 Days – $ 30.49
365 Days – $ 42.49
Verdict – I did not test VPN4Games, I can't say if it is good or bad. Do drop your own review on the comment section for others to read.
↓ 04 – Kill Ping | 100 Servers | 30 Locations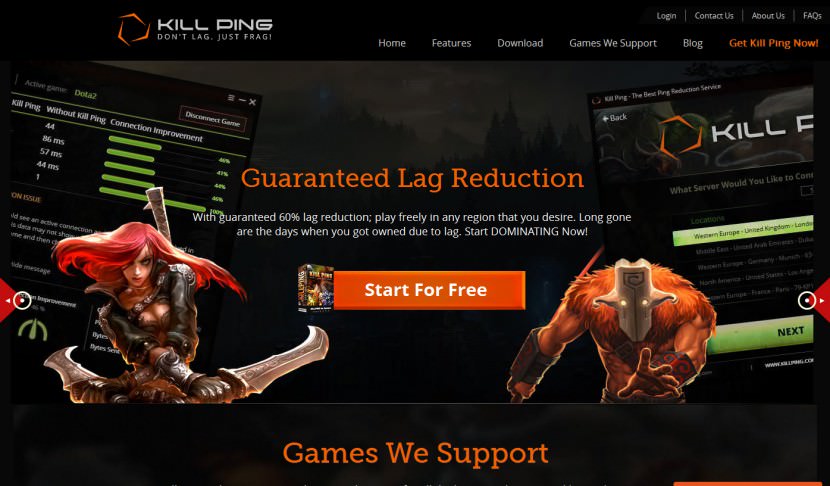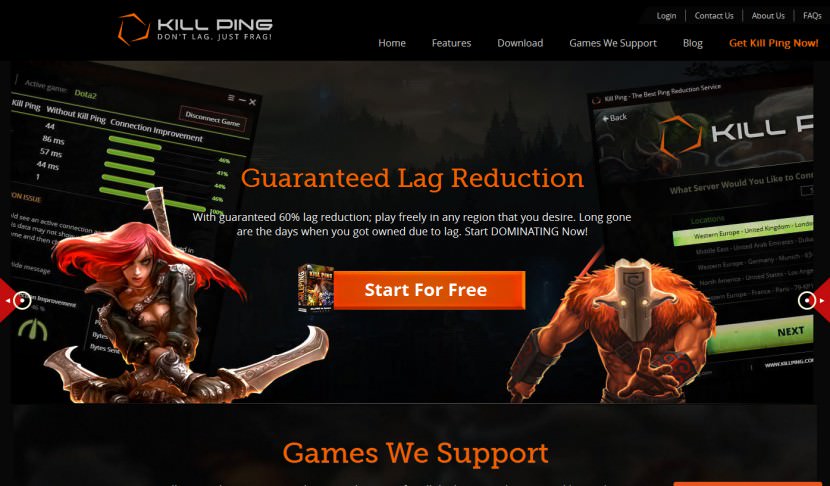 With guaranteed 60% lag reduction; play freely in any region that you desire. Long gone are the days when you got owned due to lag, unfortunately, I still experience packet loss while using their service, it is better with VPN but it doesn't solve the packet loss problem I had with my ISP because of a faulty undersea cable.
Unlike other VPN, they have a special software that loads with your gaming application, thus making it a gaming only VPN. You cannot browse the web with their VPN service.
1 month – $ 7.99
6 months – $ 29.99
12 months – $ 40.00
Verdict – I've tested the free trial version and come to conclusion that it does reduce my packet loss to 20% from 80%, the ping is better but not good enough to prevent lag.
↓ 05 – MudFish | 299 Servers | n/a Locations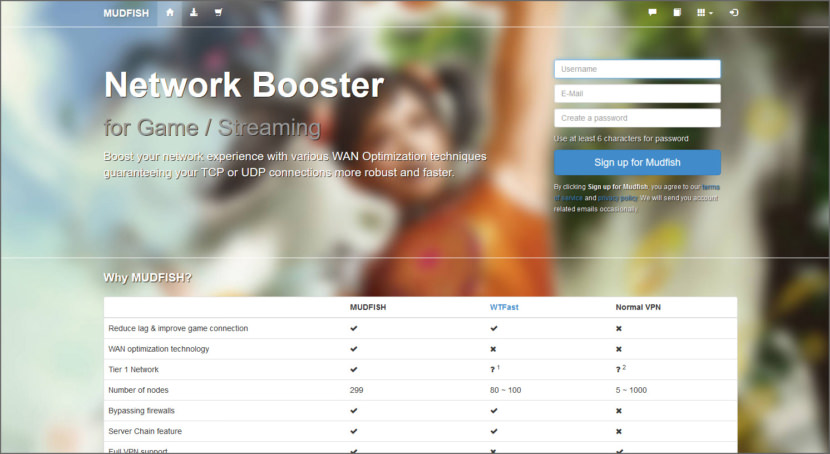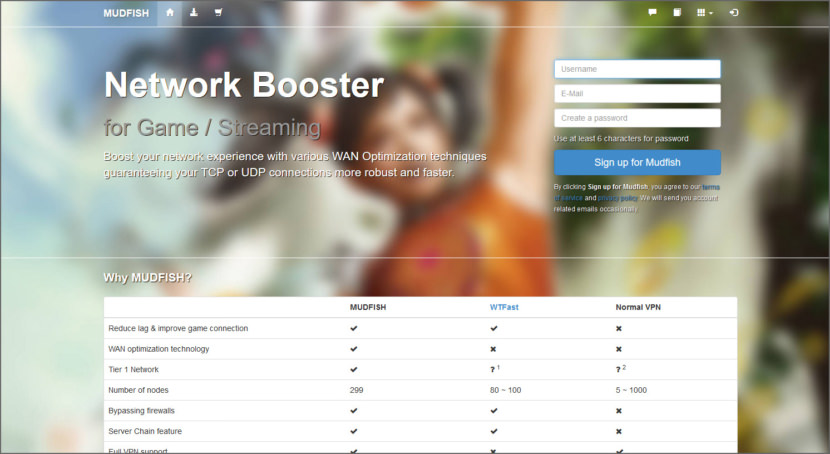 'Mudfish' is a kind of VPN service focused to boost your network experience with various WAN Optimization techniques guaranteeing your TCP or UDP connections would be more robust and faster.
Prepaid Credit USD $2.99 | $4.99 | $9.99 | $29.99 | $49.99 | $99.99
USD $2.99 is about 27 GB of bandwidth
Verdict – No free trials, therefore I can't comment if MudFish is good or bad. Do drop comments on your experience with them. Thanks.
↓ 06 – ExitLag | n/a Servers | n/a Locations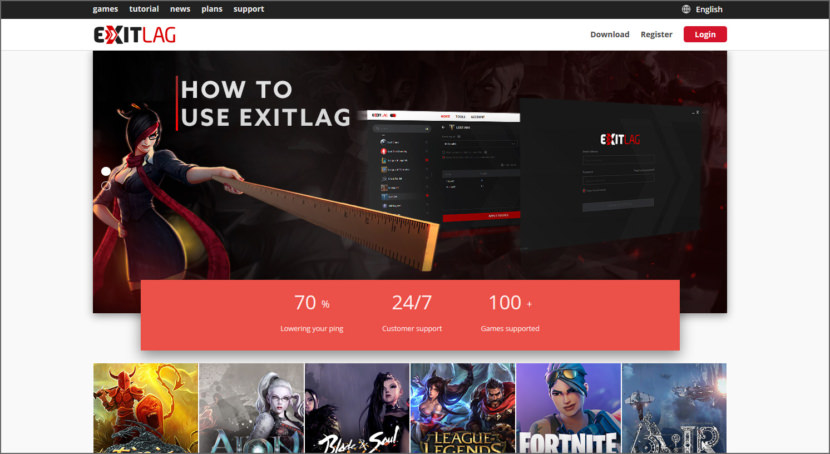 The choice of professional players when the subject is lag removal, improve FPS and generate stability. ExitLag has an innovative multi-path system that allows multiple simultaneous connections to your game servers in different countries. The ExitLag works with any online game, just add your game into the Games tab.
↓ 07 – Outfox by VyprVPN | n/a Servers | 40 Locations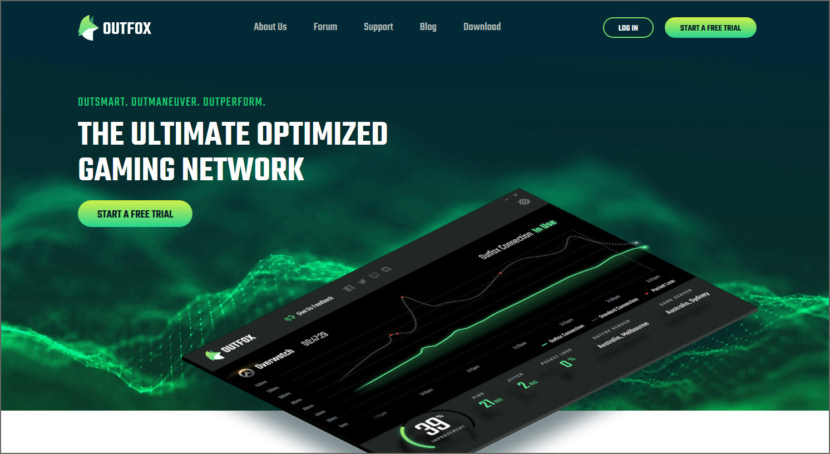 Outfox is an optimized gaming network that routes your traffic through our network to provide the best performance possible. Outfox stabilizes your connection to prevent jitter, reduce lag, lower ping and increase speed. It maneuvers past crowded network traffic, providing the fastest route to your game server. Select a server or let Fastest Server automatically choose the quickest option available, even if that's your standard, non-Outfox connection.
Determine The Best Path – Outfox checks connection times to the game's server through your standard connection and Outfox's servers, taking into account your location, network traffic and conditions, and the location of the game servers.
Route Your Traffic – Outfox routes your traffic through our global network, taking the fastest, most stable and best route available to your game's server.
Improve Your Performance (And Prove It) – Outfox reduces ping and lag, which in turn increases speed. Outfox stabilizes your connection, eliminating jitter and ping spikes. Ping and other details are displayed in our Session Graph, so you can easily see connection improvements.
↓ 08 – HideMyAss Pro | 930 Servers | 350 Locations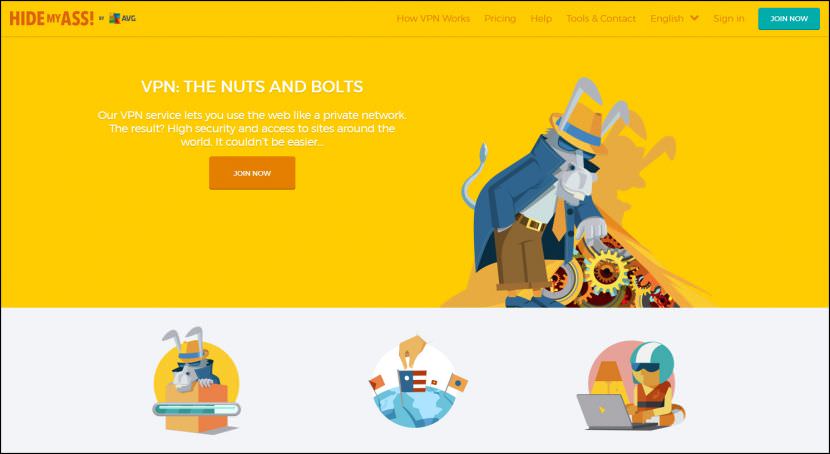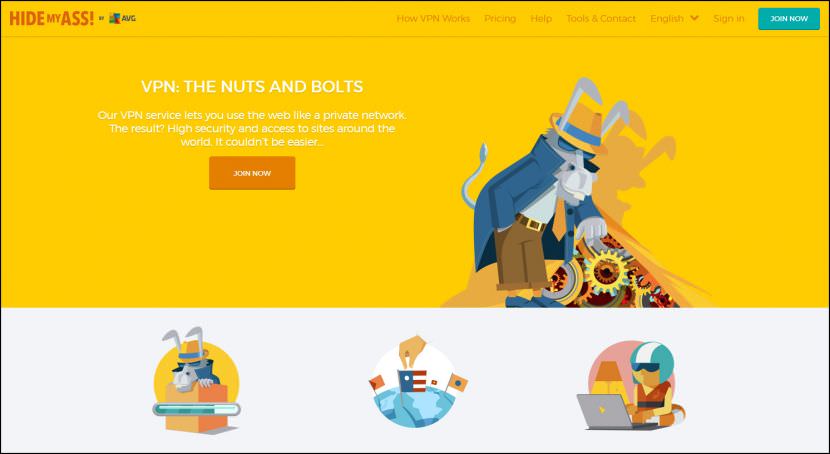 As the popularity of online gaming continues to grow, so does the need to be able to play the latest game releases. You may have come across several problems during the course of your gaming career; being unable to purchase certain games, experiencing ping issues, or you may have been a victim of cyber criminals. You may not be aware that you can potentially improve gaming response times, and protect and secure yourself while playing. How? By using a VPN – HMA! Pro VPN. Here are 5 ways a VPN can improve, accelerate and protect you when playing video games. Latency (ping) problem? VPN server is capable of improving ping for many gamers, since traffic takes a more effective and faster route via a VPN than without it.
1 month – $ 10.00
6 months – $ 40.00
12 months – $ 60.00
Verdict – I subscribed to their service and found that performance varies, depending on location and time. Average performance.